Case Study
True Ventures
"I see your consultants as my partners, and they keep my world working"
True Ventures is a venture capital firm that has invested in marquee companies like Sweetgreen, Peloton, Fitbit, and Ring. They were an early Pliancy client, signing on in 2010 with only 12 employees. Jim Stewart, True's current COO and former CFO, shares his thoughts on staying connected, trusting Pliancy, and holistic client care.
What makes Pliancy a great fit for a VC firm like True Ventures?
Our industry is subject to a lot of regulation, whether you're a registered investment adviser or an exempt reporting adviser. Previous outsourced IT providers I've worked with weren't familiar with those kinds of demands, so they weren't able to serve us as proactively. Because you have experience in this space, Pliancy is positioned to understand my needs—in some cases faster than I can even recognize them.
Pliancy has become a household name in our industry sector. When I'm raising capital from large, sophisticated endowments and universities, they understand who is providing my IT services. It's a giant check mark in our column because they know the quality of your work and they know your credibility.
How does Pliancy help True Ventures operate day-to-day?
Technology is the ingredient that keeps us deeply connected. We've got people in London, Berlin, New York, Boston, and here on the West Coast—so the ability to have reliable tools that work 24 hours a day is fundamental. We can't have unreliable infrastructure, and when technology works, it's invisible to our entire team.
If, for instance, someone accidentally left their laptop on a plane, that used to be a configuration nightmare and a huge headache. But now? Pliancy orders a new one, configures it with the same software and tools, and remotely wipes the old device. It's as easy as that. There's no loss of productivity. I see your consultants as my partners, and they keep my world working.
Our COVID experience was a similar story. As soon as we shut down our offices in 2020, I got calls from LPs (limited partners) asking, "How much of a disruption is that to your work?" And I'd say, "You're not going to believe me, but the answer is zero." We already had the ability to operate completely remotely; I could work from home, an airport, a racetrack, wherever I happened to be. What may have been "emergency alternate plans" to another company were just part of our normal, day-to-day operations. We were running the way we always run. There were no calls to your help desk, and at the end of the day, our business never skipped a beat. I was delighted.
"With your senior and specialist roles, like cybersecurity experts, you've brought together a deep bench that makes your consultants even better."
How do Pliancy team members operate differently than your previous IT providers?
With prior providers, my experience was that I could get one or two really good people who I trusted. If one of them left, I was in trouble. If we scaled too quickly and outgrew them, I was in trouble. My experience was dependent on an individual. To my great surprise and delight, Pliancy's ability to hire outstanding talent was quickly evident. With each hire you made, I became more and more comfortable that I was getting the breadth of capacity that allowed me to think about how I was going to scale technology as our organization grew.
Over the years, not only have you continued to bring quality talent on board, you've also established additional support teams. With your senior and specialist roles, like cybersecurity experts, you've brought together a deep bench that makes your consultants even better. So whoever is working to solve issues for True, they have multiple internal support resources within Pliancy. Many other firms are flat and don't have that capability, so they either guess or make it up, never quite solving the root issue.
What influence has Pliancy had on technology at True Ventures?
Throughout our partnership, Pliancy has helped us make better long-term technology decisions. When we moved away from our servers and into the cloud, that was a moment of personal risk and anxiety for me—and it could not have gone smoother. We cut over to the cloud on a Friday, opened up for business on Monday, and nobody knew the difference. That was the first of a series of choices that showed me how committed you were to providing infrastructure that was going to last and scale.
In a similar vein, without Zoom, we'd have been catastrophically hamstrung when the working world went remote basically overnight. For a while, we had Cisco cameras and a state-of-the-art audio setup. We had what everyone else had. But I trusted that I picked the right partner and I trusted your expertise, and you had the foresight to introduce us to Zoom way earlier than most people. I respect that you made your own judgment that it was time to evolve, and it's worked out great.
"I've now been with Pliancy over ten years, and I would say Pliancy and True have, in many ways, scaled together."
What are your relationships with your Pliancy consultants like?
I see my Pliancy team as business operations people who just happened to be trained as IT professionals. So when I think of [our current lead consultant] Daniel and what he does for us, he owns all the pieces of our relationship that are touched by data. Part of that is working in the cloud. Part of that is how my laptop is configured. Part of it is my email. But that also includes the everyday things that are part of my whole customer experience. It's getting support when my phone stops working or I've lost it. It's setting up my iPad that I need to utilize for airplane travel. He is holistic in taking care of me; he understands that a client is more than just a laptop. All of the people you've had on our account over the past 12 years have had that understanding.
Beyond the service excellence, there's just a sense of caring. Not only do I value my consultants' judgment, but I know and value the fact that they care about me personally and about our company. It shines through every time I interact with a Pliancy team member.
This is a culture you're creating from the top. It's very consistent with how we approach our work at True. I want people to be empowered and to feel like they have people who care about them. That comes through loud and clear with your team. It can be the Sunday of a holiday weekend and if I've got to do something for one of our investors and I need IT help, I don't need to think twice about whether I'll be able to reach someone. That is a relationship of trust that's been built and reinforced over and over again.
Summary
True Ventures invests in founders of movements and products that capture the imagination, explicitly empowering founders to take more risks by creating a safe space for personal expression, wild ideas, and truly novel innovations.
Funds Raised
Forty Seven Inc
How to Balance Quality, Usability, and Sustainability
"You've built a scalable, secure IT architecture for us which is, essentially, invisible to the user."
Read Story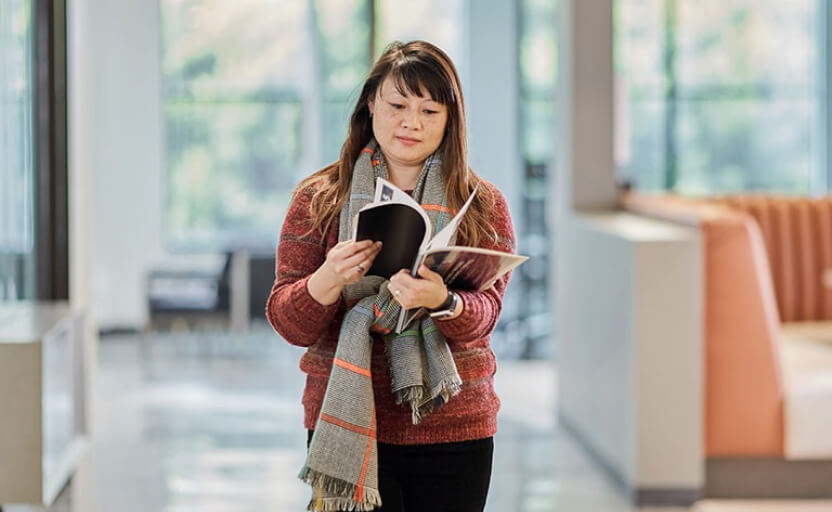 5AM VENTURES
Blending High-Touch with High-Tech
"Instead of emailing and printing out seven dashboards, everybody knows that they can access them through whatever device they have in front of them."
Read Story
TRUE VENTURES
A Partnership of Innovators
"I consider Pliancy an ideal partner relationship because you understand what we do so well. You staff a team of problem-solvers with an appropriate sense of urgency."
Read Story